SOLD OUT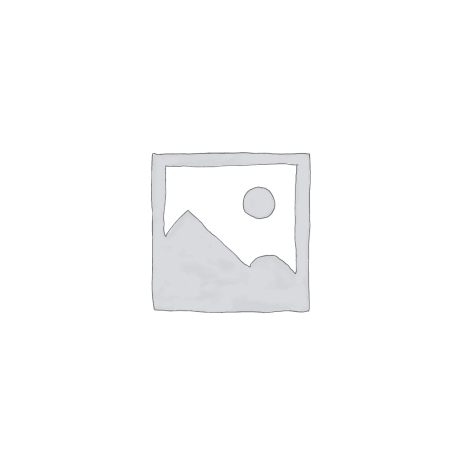 Presidents of the USA Collector Plate Featuring John F Kennedy
$21.00
Year: 1962
Manufacturer: Sabin Industries
Condition: Very good condition
First edition vintage collectable
This Sabin Industries Presidents of the United States Collector Plate is made of off-white ironstone, 10″ in diameter. In the center of the plate is an image of John F. Kennedy with his name along with the title 'PRESIDENTS OF THE UNITED STATES'. He is surrounded by artwork of all US presidents presceeding Kennedy. On the back of the plate is the Sabin Industries mark.
This plate is in near mint condition with no cracks, chips or crazing. The images of the Presidents are solid and unfaded. This item does not include a package. Photos are of of actual item. Climate controlled storage and minimally handled. Sold as is. Only 1 available.
Out of stock
Here's some other cool stuff you might like...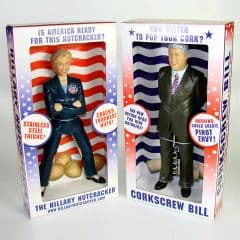 2007 and 2008 Bill and Hillary Clinton Corkscrew and Nutcracker Set in boxes
Year: 2007 / 2008
Manufacturer: Eagleview USA
Condition: Mint condition figures and packaging
First Edition Vintage collectables
Before Donald Trump, Bill and Hillary Clinton were probably the target of more presidential "gag gifts" than any other 1st Family. This set of unique collectables features the "Corkscrew Bill" wine opener, and "The Hillary Nutcracker". Both items are about 9" long and made of molded plastic. The likenesses are very good and each item is well made. They've never been taken out of their boxes so they're in excellent shape.
Clever packaging compliments each item with descriptive quotes highlighting the high and low points of their careers. Hillary has a copyright date of 2007, Bill is 2008. Boxes are 11.5" x 6" x 2" each and in great shape. A set of historical political collectables! Great gift!
Photos are of actual item. Climate controlled storage and minimally handled. Sold as is. Only one set available.
$

150.00
Add to cart