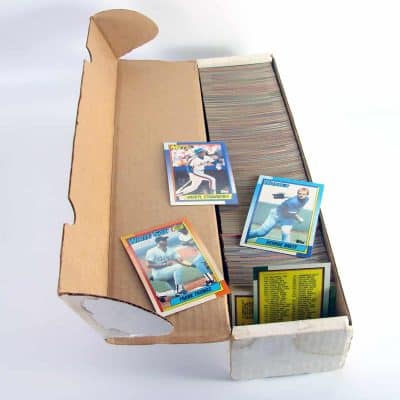 1990 Topps MLB Pro Baseball Collector Card 700+ pc. Set
Year: 1990
Manufacturer: Topps
Condition: Near mint cards
First edition vintage collectable
If you grew up watching baseball in the 80's and 90's, this set of over 700 cards are a trip down memory lane. Frank Thomas, Darryl Strawberry, Kirby Puckett, George Brett, Frank Viola and hundreds more. The cards are in like new condition, well printed, hardly handled with nice sharp corners. Someone did a whole lot of collecting so you don't have to. The set includes a total of 710 cards with checklists.
The box is 15 1/2″ x 4″ x 2 3/4″ and is in fair shape.
Photos are of actual items. Climate controlled storage and minimally handled. Sold as is. Only one set available.
$

99.00
Add to cart